In these weeks we are updating all the web projects of the iWith.org network with the new certificates TLS (Transport Layer Security) that replaces its predecessor SSL (Secure Sockets Layer) increasing security and using the https protocol.
Google and many of the browsers and services involved in Web traffic have been recommending, since a few months, the use of TLS / SSL security certificates for any type of web.
In iWith.org it has been a long time since the administration pages and forms include this level of security, and now we join to this trend by adding the https protocol in all web pages by making the update for all projects gradually.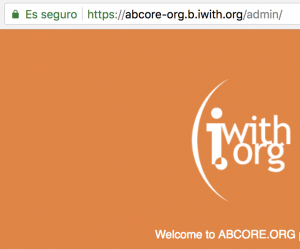 - The change is transparent for all projects
- There is no interruption of the service during the instalation
- Except in special cases, costs of the certificate, the installation and the management of load balancers are assumed by iWith.org
There is more context information in
Wikipedia